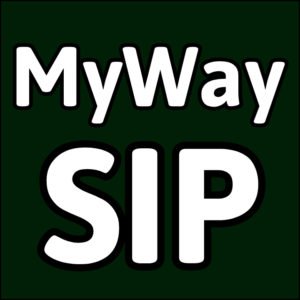 Systematic Investment Plan (SIP) is the safest method of investing and wealth building. It is also beneficial for those investors having less or no time for Intraday trading. Here I will discuss MyWay SIP (Modify Your Way SIP) for wealth building and successfully generating a million out of very small investment of 3000-6000 per month only through our Core Portfolio !!!
The Term MyWay SIP was First Coined in year 2014 by Madhup kulshrestha while he was handling his blog https://sharemarket4tips.blogspot.com. He is the Founder and CEO of his YouTube Channel Share Tips and owns a website https://www.thesharetips.in. He is NISM Certified Research Analyst and Certified Mutual Fund Distributor. His YouTube channel is loved by more than 100k Subscribers for Long Term Investing and for his Banknifty Options Strategies which he claims to test for more than 20 months.

In Core Portfolio we select and send you 15 fundamentally strong stocks with strong business model and its products and/or services are expanding. Core Portfolio is optimized form of SIP and Modified SIP. Here instead of uniformly distributing our money in all SIP stocks (as in Simple SIP), we invested only in that stock/stocks which are technically in buying range at a given time. So we infuse technicals with fundamentals in SIP making it MyWay SIP for best and optimized returns.
In this service you will receive list of 15 stocks with live streaming spreadsheet. It is yearly subscription.
We send you regular mails and Join you in telgram channel to update when and how buying opportunities are generated in portfolio of all MyWay SIP stocks recommended by us updating you about the fundamental, technical and news based changes in stocks.
Keep buying those stocks as per above method for long term and you will see the highly profitable results very soon.
This MyWay SIP can work as excellent technique for wealth building in Core Portfolio stocks. If you are thinking to invest some money for your newly born child, MyWay SIP is best suited for you for making money extremely better than a FD or anything.
So hurry up and go ahead for our all-in-one subscription investing in a smarter way and subscribe soon clicking SUBSCRIBE.
Our Whatsapp Number is +91-8791197057 and our email-id : info@thesharetips.in